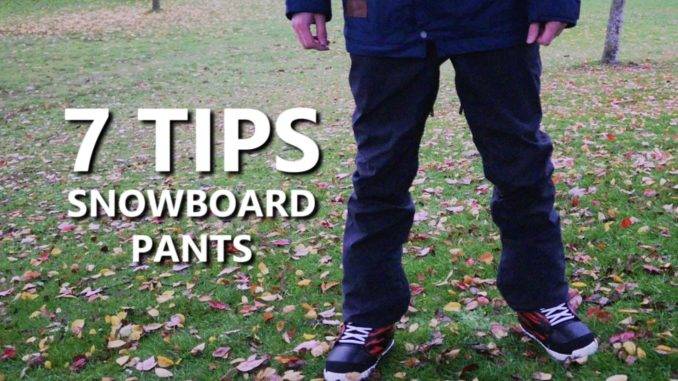 Shop around a few stores to find the brands and style of snowboard pants you like.
Find snowboard pants that have a good fit.
Look for materials that are comfortable to ride in.
Check out the pants features and tech.
Check the water proofing of the snowboard pants and make sure it suites the condition you'll be riding in.
Make sure the pants suite your personal style.
Finally check out the price of the pants and make sure it fits into your budget.