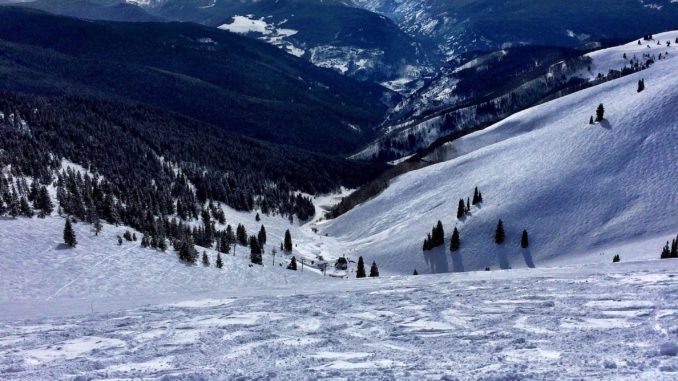 It's the season of skiing and snowboarding, and anyone who is a fan of snow sports is rejoicing that the cold months are closing in on us. The part that's most fun and probably the most difficult is picking where to shred. After all, there are a ton of beautiful, snow-filled locations to pick from.
Vail, Colorado is a spot that nearly any and every person who likes to ski or snowboard is familiar with, and it has its enormous reputation for good reason. It's constantly listed as one of the top ski resorts in North America, and additionally, it comes in as the third largest single-mountain resort in North America. Nestled in Eagle County, Colorado, Vail is surrounded by the majestic White River National Forest, making it a top destination for anybody who loves to admire natural beauty.
If you're headed to Vail this season to tear up the powder, here are a few things that will help ensure that you have an awesome adventure:
Ride Vail's 7 Famous Back Bowls
Vail's ski resort comes in at over 5,200 acres and has 195 trails to enjoy, and Vail is also famous for having seven back bowls that visitors can ride or ski. If you don't know what a ski bowl is, it's pretty much what it sounds like: a large basin in a mountain that provides the rider with steep, open riding conditions.
The bowls are spread over 3,000 acres, meaning they make up a huge amount of terrain to dig into. The area is steep and expansive, and while there are a few options for intermediates, many trails are marked with a black diamond.
The back bowls will most likely offer you an experience like no other, but even if you are an expert, practice proper safety measures and don't ride alone.
Wine and Dine Yourself
Don't let the small population fool you; the town of Vail is no stranger to the finer things in life, and that applies wholeheartedly to drinks and grub. After a long day on the trails, appetites tend to be in full force, and Vail has no shortage of options, both on and off the mountain, that will make you salivate and quench your thirst.
Whether you want a hearty burger with a craft beer, upscale Japanese fusion with fine wine, or Nepali cuisine with healthy tea, you can find what you're looking for. Being spontaneous is great, but you can also read online reviews ahead of time to see what the majority of visitors are raving about. To find out where to eat, check out Tripadvisor and Yelp for the best reviewed spots, or join a Vail Facebook group so that you can get recommendations from the locals on where the hidden gems are at.
Take Advantage of Vail's Recreational Activities and Events
Skiing and snowboarding aren't the only ways to have fun in Vail. Here are a few ways to spend your time in town when you're not hitting the trails:
Tubing, snowshoeing, snow-biking, and sledding are all ways to have additional fun in the snow.

Vail is extremely pedestrian-friendly, so have fun walking around the town to check out all of the unique and charming shops this town has to offer. As a bonus, Vail's sidewalks are heated to prevent snow and ice from building up, so you don't even have to worry about slipping and sliding around as you stroll.

If your muscles are sore, consider treating yourself to one of Vail's local spas, or if you're up for about an hour's drive to Glenwood Springs, you can take a dip in a warm hot springs.

Live music and mountaintop yoga are just a couple examples of what you can find happening in Vail. Check out the

calendar of events

to find out what fun activities you and your family can get into on the days you'll be in town.
Learn How to Save On Travel Expenses
Part of what makes a trip excellent is knowing that you didn't break the bank to make it happen. Any vacation is going to cost something, but if you take the time to find good deals and creative ways to save, you can definitely lessen the dent. Here are a few ideas to help you out:
Check out Colorado.com for available amenities during your time of stay. They have activities for any time of year so it is definitely worth a look!

As previously stated, Vail is pedestrian friendly and offers free transportation. If you're staying in town, you can take the bus to get to and from the mountain and around town, saving you money on a rental car, cab fare, etc.

Seek out vacation packages that save you money when you buy multiple things together, such as lift tickets and lodging.

Look for deals and coupons for restaurants in advance.

Always reserve in advance, and always shop around. The time it takes to be thorough is worth the amount you can save.
Bon Voyage!
There are few ski and snowboarding destinations as charming and gratifying as Vail. If you take the time to properly research how to access the best that this town has to offer, you should have no problem creating a one-of-a-kind vacation.
Food:
Lodging packages: