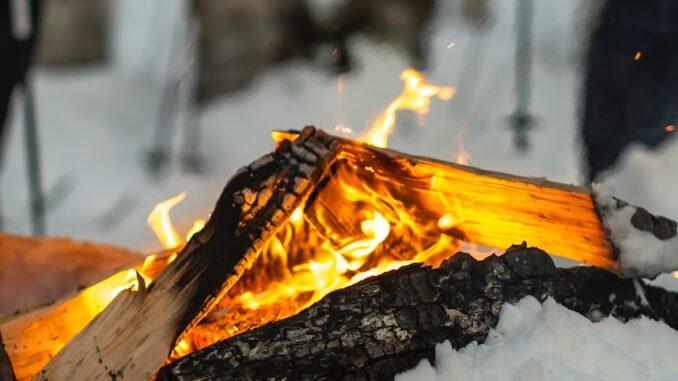 This time of year one of the most popular activities is to hit the slopes and spend a quality day or weekend skiing or snowboarding down the trails of your most popular resort area. And while this can be a great source of exercise, it's also an excellent way to bond with your friends and family. No matter where you live or what kind of weather you are accustomed to, an extended period in the cold or snow can seep into your bones. Here are a few tips and techniques to warm up!
Make a Fire
It's our oldest and most reliable source of warmth. Use the fire pit in your backyard and throw a bonfire party, or settle down in front of a romantic blaze in the fireplace of your family room. A fire doesn't even have to be the focal point of the evening, just put the fire on in the background and have a blast with your friends and family.
Hot Chocolate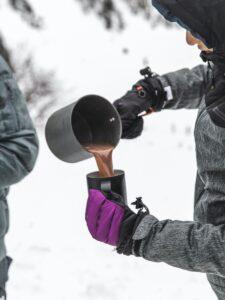 There are few people in the world who don't enjoy a good cup of hot chocolate. And it has the added benefit of warming you from the inside out. If you want to take it to the next step and still have a little energy at the end of the day, try going fancy with a cup of homemade hot chocolate. For those over 21, orange liqueur or Baileys can add a little spice to the cup and the evening. If you aren't a fan of hot chocolate, try a cup of tea or coffee for the same effect.
Hot Tub
Going from the icy slopes to the steamy water of the spa can be an amazing way to pull the cold from deep down. Soaking in a bubbling hot tub will not only melt away the chill but relax the muscles and soothe the soul as well. No hot tub? Hot Tub Works can hook you up with the perfect spa for your yard, as well as all the accessories and maintenance items you'll need to keep it running ski season after ski season.
Pads
Sometimes it's not only the cold that has you mumbling at the end of the day; repeated trips down the slopes can take a toll on your muscles as well. Spend a little time on a technological marvel like a heated massage chair topper from TheraSpa. One of the best things about it is that you can use it on virtually any chair and at any time. In a pinch, use a hot water bottle to soothe sore muscles.
Don't be afraid to mix and match either. Sipping on homemade hot chocolate while sitting next to that someone special in a bubbling hot tub and watching the fire spark not far away can be an unforgettable way to end a successful day of skiing or boarding. Do what you need to do in order to recharge your batteries for tomorrow's adventure down the slopes.