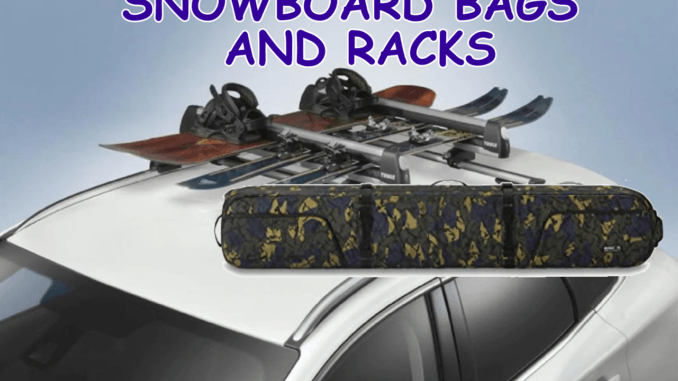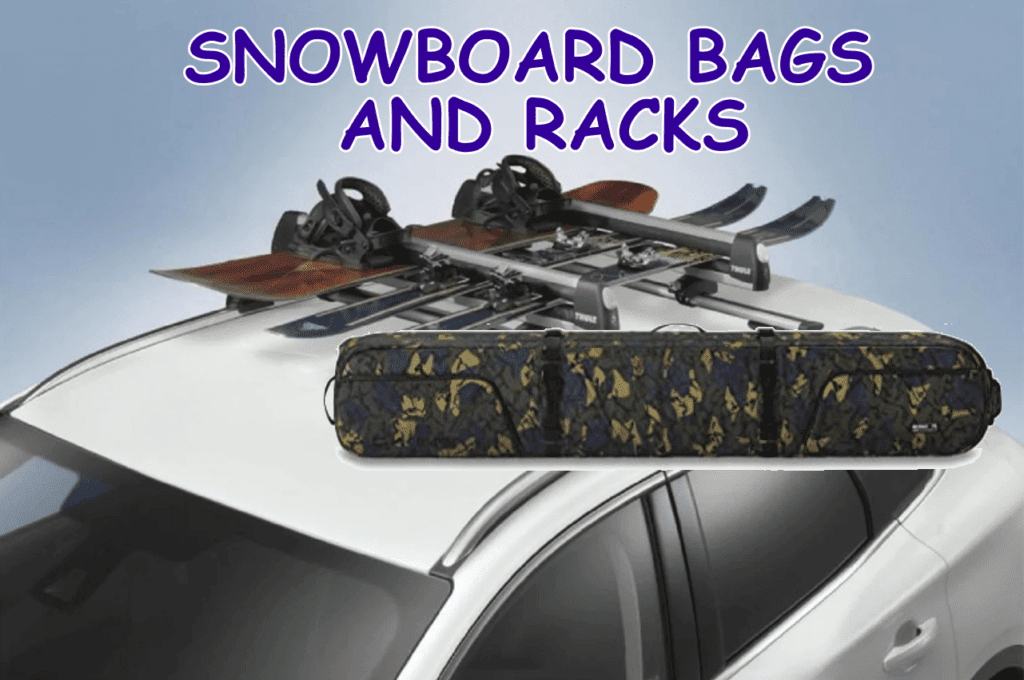 You saved up the cash and invested in a nice new snowboard. Great! Now you need to protect that investment, and a board bag is a must.
Beefy Padded Bags
If you are taking your board on an airplane, you want something more like the Dakine High Roller or Burton Wheelie. These kinds of bags are designed to handle battles with other luggage in the airplane cargo department. They offer 360-degree protection (against drops and slams) and have strong handles that can take some serious abuse. The pricier it is, the more padding and room you get. That means better protection and capacity for storage of gear like boots and outerwear.
Dakine and Burton make some awesome board bags. 
Moderately Padded Bags
Great for day trips. If you are just going from the closet at home and into the car to drive to the mountain and want something to store your stuff in, then you don't need too much of a bag. The little bit of padding will protect both your board and the interior of your vehicle — of that's how you are rolling. Sometimes, a snowboard bag with just some moderate padding will do the job (like the DaKine Pipe or Dakine Freestyle).
Unpadded Bags
These are great for summer storage inside. Also, if you are putting your board up on your Thule or Yakima style roof rack (exposed kind, not the enclosed box carrier kind) you better darn well put a bag over it! A simple nylon bag with a zipper and no padding works great for this purpose. It will keep the ice and road salt off your precious snowboard. Get one of these cheaper bags. Keep it in the garage for when you are ready to cruise to the mountain. Put your board (with bindings on it) in the bag and fasten that to the roof rack. Arrange it so the straps to not slack so they don't slap the roof of the car when at highway speed. (small bungee cords may be useful). Once at the mountain parking lot, take the bag off the roof and pull out your shiny board and bindings and take the bag and shake all the crap off it and put it in the trunk or somewhere. Then look to the sky and give Frosty props, then go rule the slopes — Smile!