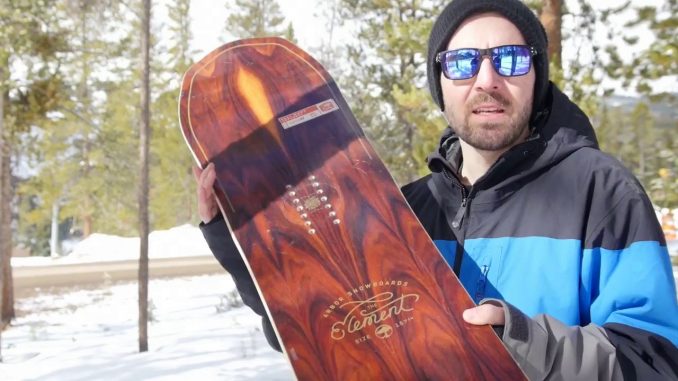 Get the Arbor Element:
http://bit.ly/2exJTVU
Get my goggles: http://bit.ly/2eW7Iv9
Read the written review: http://boardarchive.com/arbor-element…[/url]
**This snowboard review is true for both 2016 and 2017 models. The Arbor Element snowboard has not changed at all for 2017 other than the graphics**
In this snowboard review we are testing out the Arbor Element snowboard at Breckenridge Resort in Colorado. We had some great spring conditions for testing providing us with firm snow, and some fun groomers. The GripTech sidecut is a critical addition to the Arbor Element and allowed it to carve really well; it is able to withstand a lot of weight with aggressive carving before starting to slip at all. It is also great for pressing and doing butters, overall it rides like a solid but playful all mountain snowboard. This board is a great choice for beginner level riders and up. The highlight on this snowboard for me is how easy pressing is, but still being able to hold a strong edge when carving. If you have any questions about the Arbor Element snowboard or any requests leave them in the comments below or reach out to us on social media, and make sure to visit boardarchive.com for the full review of the Arbor Element!
TJ INSTAGRAM: @boardarchive
KEVIN INSTAGRAM: @snowboardprocamp
TJ FACEBOOK: https://www.facebook.com/boardarchive
KEVIN FACEBOOK: https://www.facebook.com/snowboardpro…
FILMED BY: https://www.facebook.com/mikekvackayv…
SUPPORT AND GET REWARDS:
https://www.patreon.com/snowboardprocamp
BUSINESS CONTACT: snowboardprocamp@gmail.com
Instrumental produced by Chuki: http://www.youtube.com/user/CHUKImusic