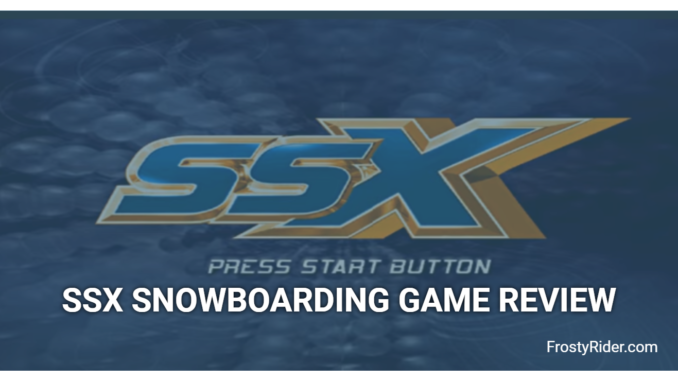 Supported platforms
The SSX snowboarding game was first released in 2000 and has been released on several platforms over the years, such as:
PlayStation 2
Xbox
Gamecube
PlayStation 3
Xbox 360
Yo, what's good snowboarders!?! If you're looking for a game that will give you the ultimate snowboarding experience, then you need to check out SSX… THE CLASSIC. Yeah, it's an older game that's no longer made, but it's seriously lit, and once you start playing it's hard to stop!
First off, the graphics in SSX are next level. The mountains and tracks look sooooo realistic, and the snow, physics, and weather effects are on point. It kinda feels like you're actually shredding the mountain in real life. But the real magic of the game is in the gameplay.
The controls in SSX are refreshingly smooth and responsive, it's easy to pull off insane tricks and stunts. You can do crazy grinds on rails, huge airs off jumps, and even pull off backflips and spins. The trick system is so deep, you can spend hours just trying to master all the different moves.
The game also features a variety of events and competitions to take part in, from slopestyle to big air to race. Each event has its own unique challenges and rewards, so you'll never get bored. And if you're feeling competitive, you can even challenge your friends to see who's the ultimate snowboarder.
But what really sets SSX apart from other snowboarding games is the characters. Each rider has their own unique style and personality, and it's so cool to see them shred the mountain and pull off crazy tricks. And you can even customize your rider's look, so you can make them look just like you.
In conclusion, respect the classics. SSX is hands down the best snowboarding game out there. It's got everything you could want in a game, from sick graphics to smooth gameplay, to a variety of events and competitions. If you're a snowboarder, or just love winter sports, you need to check out this game. Trust me, you won't be disappointed. Happy shredding!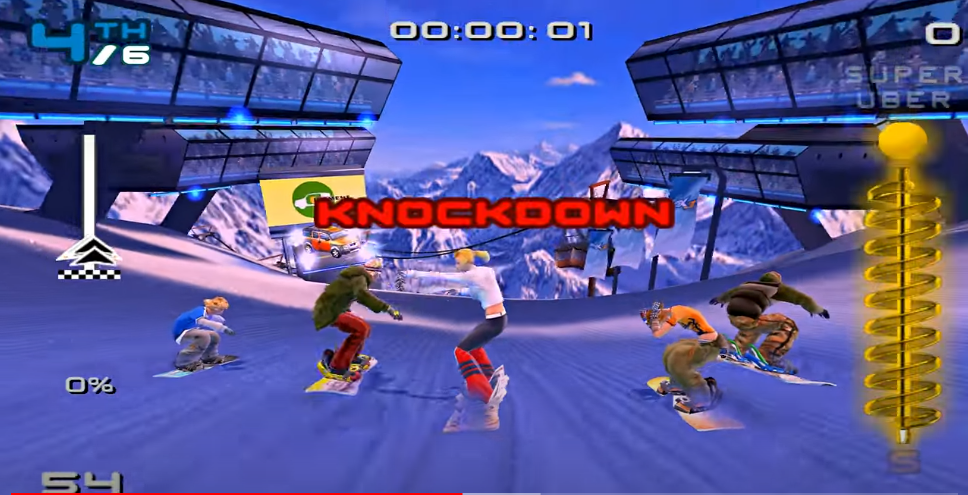 Versions
Here is a list of some of the main versions of the SSX snowboarding game:
SSX (2000) – The first game in the series, released for the PlayStation 2
SSX Tricky (2001) – A sequel to the first game, released for the PlayStation 2, Xbox, and Gamecube
SSX 3 (2003) – The third game in the series, released for the PlayStation 2 and Xbox
SSX On Tour (2005) – A fourth game in the series, released for the PlayStation 2, Xbox, Gamecube and PlayStation Portable
SSX Blur (2007) – A spin-off game, released for the Wii
SSX (2012) – A reboot of the series, released for the PlayStation 3 and Xbox 360
It's worth noting that some versions of the game may have been released under different names in different regions, and some versions may have been exclusive to certain platforms. And as I mentioned before, as of my knowledge cutoff, there wasn't a new version of SSX game.